Social Responsability
Caruana supports institutions to build a fairer and more inclusive society.
Fernanda Bianchini Association
Project started in 1995 with about 10 students, has become a pioneer methodology for the teaching of dance and a world's reference for its artistic and inclusive value. Already 24 years of history and more than 1,000 lives transformed. The Fernanda Bianchini – Ballet Company of Blind Association [AFB] today serves more than 400 students of various ages, mostly visually impaired. Its teaching methodology of the Classical Ballet is pioneer and recognized worldwide. The social integration of the visually impaired through dance, especially ballet as an extracurricular activity, is the entity's main mission. Click here to know the project.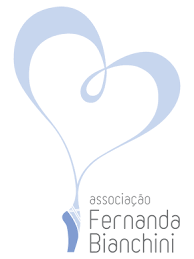 Make-A-Wish® Brazil
Make-A-Wish® Brazil is one of 41 affiliates of Make-A-Wish® International, one of the best known and most respected child care institutions in the world, with a presence in more than 50 countries on 5 continents. Over the world, a dream comes true in every 17 minutes. More than 450,000 dreams have been realized since its founding in 1980's, mobilizing over 40,000 volunteers and reaching over 350,000 people worldwide. Dreams transform the lives of children struggling with a serious illness. A dream come true helps children overcome their limitations, families overcome anxiety, and entire communities experience joy. Most importantly, dreams can improve a child's quality of life. Click here to know the project.

GRAAC
GRAACC is a non-profit social institution that was born in 1991 to give children and adolescents with cancer every chance of cure. For this, since 1998, it has a hospital that, in a technical-scientific partnership with the Federal University of São Paulo (UNIFESP), is a reference in the treatment of the disease, especially the most complex cases and achieving high cure rates. More than 3,500 patients are treated per year. In addition to diagnosing and treating childhood cancer, GRAACC works in the development of teaching and research. Based on the university, company and community partnership, GRAACC has the collaboration of thousands of companies and people to exist. The GRAACC Hospital is prepared to receive children and adolescents, from 0 to 18 years old, from all regions of Brazil. Click here to know the project.